Smoke alarm maintenance & requirements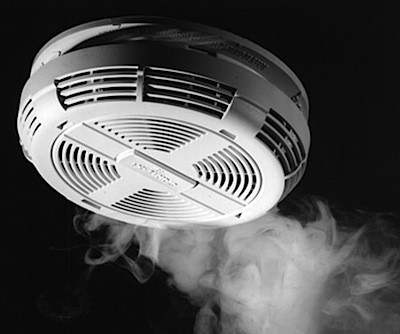 As daylight savings draws to a close, we're typically reminded to change our smoke alarm battery. However there a few more points we'd recommend considering around smoke alarm requirements and maintenance.
Once a month test your smoke alarm battery by pressing and holding the test button
At least once a year, dust, vacuum and gently wipe around the cover of your smoke alarm
Every year replace your smoke alarm battery (if you have a 9V battery powered alarm). This is not relevant is you have a 10 year lithium battery smoke alarm.
Every 10 years, replace your smoke alarm completely.
Only working smoke alarms save lives!
Smoke alarm requirements
The Australian standard for smoke alarms (AS 3786) states the following requirements;
Since 1 August 1997, smoke alarms complying with Australian standards AS 3786 must be installed in all residential homes, including houses, units, flats and townhouses.
Residential homes constructed before 1st August 1997 need only stand-alone 9 volt battery powered smoke alarms installed.
Residential homes constructed after 1st August 1997 or have undergone a major renovation or extension, must have smoke alarms connected to 240 volt mains power. In addition a back-up battery must be installed in the smoke alarm.
Residential homes constructed after 1 May 2014, or homes that have undergone a major renovation or extension, where there is a requirement for more than one smoke alarm in the home, all smoke alarms fitted must be inter-connected (so that when any alarm activates, all smoke alarms will sound).
(MFB Vic, http://mfb.vic.gov.au/Community/Home-Safety/SmokeAlarms.html)